Greenhouses are quite often a flimsy solution made out of thin section metal and perspex or alternatively often very expensive with structural aluminium or wood. We have an alternative answer with our maintenance free diy upvc greenhouse. We consider our greenhouses to be a cost effective alternative for the more serious gardener who maybe wants something more substantial and purpose built and possibly multi functional as a summer room as well for instance to avoid our variable weather !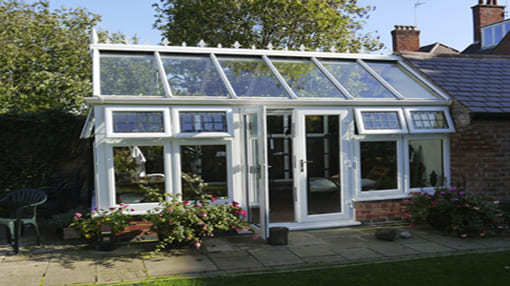 Upvc Greenhouse
veka halo & Wendland
Our most popular build combination of upvc roof , doors and windows.
glass roofs
wendland & Ultraframe classic Roofs
Our most popular roof options with 24mm clear glass and roof windows.
Window styles – Veka Halo provide System 10 chamfered and Rustique ovolo profiles - a comprehensive choice to cover most requirements.
Door styles – Patio , Bi-fold, French doors, Composite doors
Window colours – a wide choice of colours and woodgrains to suit most projects
Security –High security locks with warranties and back up available
Network Veka – As a member our fabricator is dedicated to quality , design and service and is monitored by Veka . Guarantees – 10 years on double glazing with warm edge spacer – 10 years on frames, lock extended guarantees available with insurance indemnity if broken into.
Glazing – A wide choice of glazing low E options with triple glazing now available in various Low E combinations to A rating and above.
Colours –Standard and Extended colour ranges available as well as woodgrains and flat colours
---
Further information on our Upvc greenhouses
---
Veka Halo german quality on your doorstep - Veka Halo is manufactured in the UK to the highest standards using the latest CNC automated production machinery . Deliveries are to all UK postal address's twice a week
Glass , polycarbonate , tiled and solid roof options - Our Wendland conservatory roofs to compliment your Veka Halo windows and doors are part of the Ultraframe suite and have a long reputation amongst the trade and discerning customers for quality and design to the highest level.
Upvc - We have various door options in our Veka Halo range to suit any scheme whether glazed or panelled. Choose from french doors , patio doors, bifold doors and single doors.
Veka Halo colours and woodgrains - All of our Veka's diy and professional conservatory systems are available in a range of colours and woodgrains including light oak, light oak (outside) on white (inside), rosewood and rosewood (outside) on white (inside). Popular colours such as anthracite , black and chartwell green are standard as well as a number of other colours and woodgrain options . An extended colour and woodgrain range is also available by special order.
We have designed and supplied various shapes and sizes of upvc greenhouses for a number of plant varieties, including cold sensative varieties such as vines and orchids. There are relatively cheap auto roof vent options available to control temperature, and a good glazing specifications to keep heat in in the winter if required.
---
Our other Upvc garden room systems
---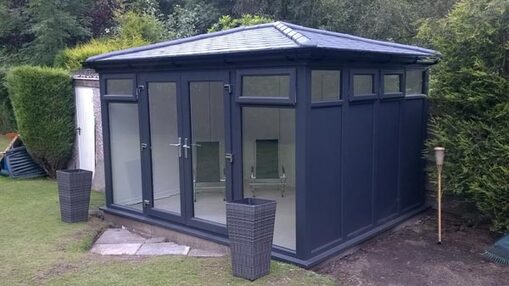 Garden Offices
Upvc Garden Offices
Work from home in style and avoid the distraction from everyday life
More Details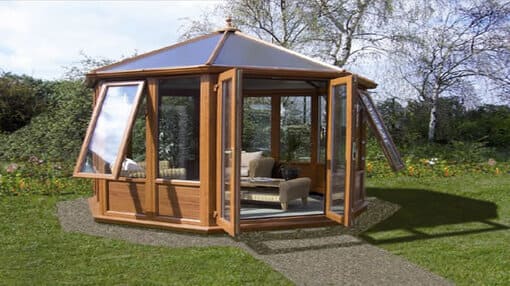 Garden Rooms
Upvc garden rooms
Keep out of the bad weather and enjoy summer barbeques !
More Details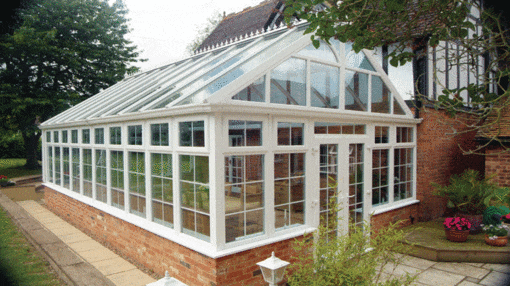 Pool Enclosures
Upvc pool enclosures
Endless pool enclosures that protect and keep you warm
More Details
We provide an online free quick quote service for all of our ranges accessed on the top menu. If you need to discuss your project in more detail then ring us on 01452226290, or email us on our contact page enquiry form, again accessed on the top menu.