---
Upvc Dog or Cat Kennels, Shelters or Covered Enclosures
---
It has become a more frequent request recently to supply large upvc kennels or multifunctional buildings for dogs and cats, for all year round use, whether attached to the house or freestanding. So we have designed some shelter options with our Veka Halo / Global upvc frame and roof systems, as a guide to what is possible to design and build quickly and provide the protection and all year round comfort your pets deserve with insulated upvc panels. Options are endless with our roof and frame combinations as well as sizes available as they are made to order or as a standard design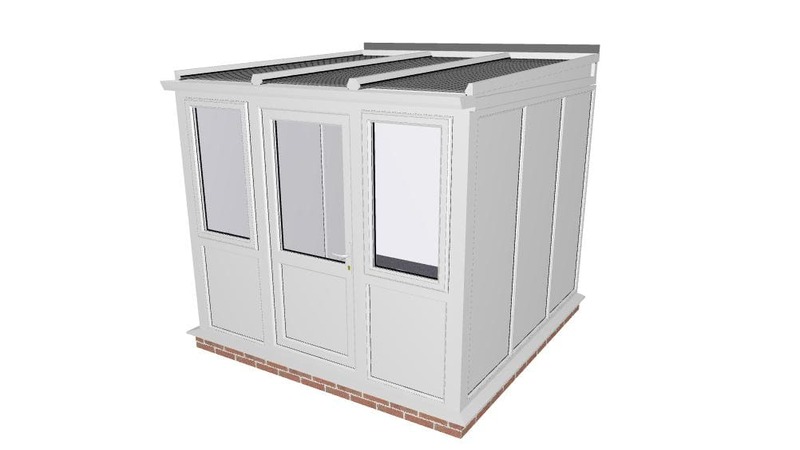 Made to order – Any length or width possible , attached to the house or freestanding.
Full height panels make up – Full height glazing with or without 28mm upvc insulated reinforced insert panels
Wall options – Dwarf wall or full wall options any height from 150mm to 2100mm
Colours & woodgrains – White upvc or woodgrains in oak, rosewood , white/rosewood and white/oak
Choice of roofs – Roof polycarbonate in 25mm and 35mm - bronze, opal, clear and Heatguard options
Roof windows – Roof windows available for ventilation
Opening windows types – Side or top opening windows available
Glazing options – Plain and Low E roof glass roof options
Handles – Choice of handles and letterbox colours
Openers positions – Opening windows in any position or quantity
Door options – Doors either single or double in any position
Side options – Can be supplied with one or both sides removed
Base options – Steel bases available with or without dwarf walls - and all brick and stone options
---
Further information on our animal shelters
---
Veka Halo german quality on your doorstep - Veka Halo is manufactured in the UK to the highest standards using the latest CNC automated production machinery . Deliveries are to all UK postal address's twice a week
Glass , polycarbonate , tiled and solid roof options - Our Wendland conservatory roofs to compliment your Veka Halo windows and doors are part of the Ultraframe suite and have a long reputation amongst the trade and discerning customers for quality and design to the highest level.
Upvc -We have various door options in our Veka Halo range to suit any scheme whether glazed or panelled.
Veka Halo colours and woodgrains - All of our Veka's diy and professional conservatory systems are available in a range of colours and woodgrains including light oak, light oak (outside) on white (inside), rosewood and rosewood (outside) on white (inside). Popular colours such as anthracite , black and chartwell green are standard as well as a number of other colours and woodgrain options . An extended colour and woodgrain range is also available by special order.
---
Some Animal shelter design options
---
---
Our other garden room systems
---
We provide an online free quick quote service for all of our ranges accessed on the top menu. If you need to discuss your project in more detail then ring us on 01452226290, or email us on our contact page enquiry form, again accessed on the top menu.