Our DIY build kits - What our customers say :
......I would just like to thank you for all your help and co-operation with the planning of our conservatory.....The whole project was a delight to build and we are totally thrilled with the end result.....
M Clark, Clacton.
Just a quick note to say the conservatory was of excellent quality and the installation went perfect with the help of the installation guide which was very easy to understand. Myself and the wife are very pleased with it, so would just like to thank you for your excellent service......
Malcolm M Birmingham

D
i
y
conservatoryshop.co.uk
-

Tel: 01452226290, Open 7 days till 7pm
K2's New Capella Orangery Internal Soffit Design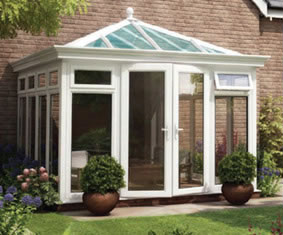 K2 Capella Orangery Features
Capella introduced the Capella lightweight orangery system a while ago. There have been mixed reviews due to the upvc open shelf design and limited design options. K2 have updated the Capella system to now include a boxed-in internal soffit option which puts it more into Ultraframes Livin Room lightweight orangery roof territory. It is in our view a good budget alternative to Ultraframe.
K2 Capella's New Plasterboarded Soffit Option
K2 have just introduced a new fully boxed-in plasterboarded soffit option to compete with the Ultraframe Livin Room system. This has come in at a more competative price level, so it has already become a popular alternative to the Capella internal upvc shelf from K2's original roof design.
K2 Capella Orangery Cad Design
We are happy to provide a cad design along with your quote using our dedicated orangery cad system.
If you require a Capella roof quote, or a full orangery incorporating K2's new Capella orangery roof design then fill out our quick online quote form accessed above or ring us on 01162879079. you can also access our full orangery range to see how much choice we have