---
News item 52 - New Home extension planning rules update
---
Good Neighbours ?
Having a good relationship with your neighbours can bring big benefits if you are considering a larger extension, orangery or conservatory under new rules introduced recently to speed up and simplify planning applications. An added benefit is that this fastrack application process is now also free!
However, that said, one time when relationships can become strained is when larger home extension building work is being considered and undertaken.
To simplify matters, the government has introduced legislation, currently covering the period up to May 2016, to increase the size of permitted single storey rear extension work, at the same time as introducing an associated neighbour consultation scheme.
Your quick guide to the new scheme The size limits for single-storey rear extensions under permitted development has increased from 4 to 8 metres for detached homes and from 3 to 6 metres for all other dwellings. Any extensions within these new size guidelines need to go through the following steps:
• the homeowner must notify their local planning authority and provide a description and site plans of the proposal, together with the addresses of adjoining properties and contact address for the developer
• the authority might ask for further information and will then serve notice to the adjoining properties (and copy in the developer), providing the above information (together with relevant time limits)
• an adjoining neighbour can raise an objection within (a minimum period of) 21 days and the authority will reach a decision based on this
• the developer can go ahead if notified of such a decision in writing by the local authority, or if no response is provided by that authority within the 42 day determination period
• if permission is refused, an appeal may be made by the developer
Any work then completed must be in accordance with the details provided and within all other relevant limitations and conditions applying – and must be completed by 30 May 2016 (the developer needs to advise the local authority of this completion).
The above is a simple summary to introduce you to the key parts of this new process. One piece of good news – there is no fee for this! You will, of course, need the full details and these are provided in the Larger Home Extensions: Neighbour Consultation Scheme V1.1 document issued by the Department for Communities and Local Government.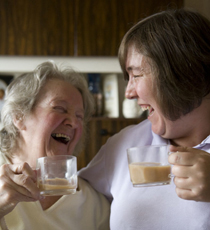 We provide an online free quick quote service for all of our ranges accessed on the top menu. If you need to discuss your project in more detail then ring us on 01452226290, or email us on our contact page enquiry form, again accessed on the top menu.