D
i
y
conservatoryshop.co.uk
-
Tel: 01452226290, Open 7 days : 9.00am - 8pm
Supalite Tiled Conservatory Roof Replacements Supplied throughout Aberdeen and Aberdeenshire
.......
Tired of that cold, damp and unenviting old conservatory?
Why not replace your old underperforming leaky conservatory roof throughout Aberdeen and Aberdeenshire with our Supalite lightweight fully insulated tiled roof, and regain your conservatory as an extra room for all year round use.
Supalite is Building Warrant compliant with our Scottish specification roof. It is a requirement now that all solid tiled roof replacements are building regs compliant .
Installations are quick ( typically 2-3 Days ) and hassle free being waterproof within one day. Our tiled roof replacement will immediately transform your conservatory into a comfortable warm useable living space , unlike other inferior systems such as reflective blinds and insulated interior roof cladding that often underperform and also fail structurally.
How effective is it ? - Well if you consider that a typical old twin core polycarbonate roof is a U value of 3 or more then it is at least 15 times better at insulating with a tested U value of 0.18. This insulation also controls heat penetration to the inside and reduces rain noise considerably.
What are the Supalite benefits ?
1. Manufactured locally to exacting standards with long established roof fabricators.
2. Approved roof system by JHAI if you require building regs approval on your conversion. we can organise this independantly through our consultants.
3. Supalite achieves a u-value of 0.18 ( 0.15u for Scotland ) that beats building regulations requirements for a warm roof construction in the UK and Scotland.
4. Lightweight aluminium, fully structural roof frame with frame connector system for when fitting to new windows and doors on new builds , or retro-fitting to existing buildings.
5. Choice of tile and slate colours, all tile options have been rigorously tried and tested, giving you total piece of mind in extreme weather conditions.
6. 20 year guarantee on tiles with a life expectancy of well beyond 40 years.
7. Large house roof type roof vents by Dakea and Velux are available to allow in maximum light.
8. Full range of colour matching fascias, soffits and gutters to match your windows.
9. Internal ceilings are typically vaulted with plasterboard and skim or timber clad.
Internal finishes
Typical internal finishes for your Supalite roof are plasterboard and paint, or timber tongued and groove cladding.
.......
Extralite Tile Colours
Supalite Extralite tile colours available are Ember, Charcoal and Walnut- guaranteed for 20 years with a life expectancy of more than 40 years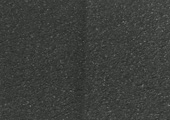 .......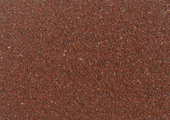 .......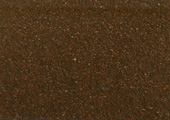 Tapco Slate Tile Option
We can supply our Supalite roof option with Tapco real slate tiles and Tapco coloured slate in various colours to compliment your existing house roof.
Roof windows
We have various options for Supalite roof widows such as Velux, Fakro and Dakea all are fully functioning real roof window options in various finishes such as upvc and timber finish.
If you would like us to quote you for a Supalite conservatory roof replacement in Aberdeen and Aberdeenshire then please fill out our quick online quote request form, or give us a ring on 01452226290 , or 01162879079 to discuss your roof replacement in more detail.