D
i
y
conservatoryshop.co.uk
-

Tel: 01452226290, Open 7 days till 7pm
Veka Halo Conservatories With Glazed or Tiled Roofs
Veka Halo Conservatories with Ultraframe Wendland or Guardian tiled roofs
Veka Halo, our German upvc windows and door system, is the range of choice for discerning homeowners, architects, and house-builders alike throughout Europe. The full range of residential and french doors, casement windows, tilt & turn and top swing windows are available in the Uk for you to purchase as part of your conservatory build. Veka Halo is manufactured in the UK to the highest standards as part of the 'Veka Network' using the latest CNC automated production machinery . Our Wendland conservatory roofs to compliment your Veka halo windows and doors are part of the Ultraframe suite and have a long reputation amongst the trade and decerning customers for quality and design to the highest level.
We can supply our Veka Halo conservatory with a number of roof options from Ultraframe and Wendland, and our Tiled roof options with Supalite and Guardian, or solid roofed Ultraframe LivinRoom or Ultraroof 380 options.
Veka Halo and Wendland conservatory specification
1. Window styles – Veka Halo provide System 10 chamfered and Rustique profiles - a comprehensive choice to cover most requirements.

2. Door styles – Patio , Bi-fold, French doors, Composite doors

Window colours – a wide choice of colours and woodgrains to suit most projects

3. System 10 and Rustique profiles provide a bevelled and sculptured internal or external profile option for modern or traditional tastes.

4. Security – High security locks with warranties and back up available

5. Guarantees – 10 years on double glazing with warm edge spacer – 10 years on frames, lock extended guarantees available with insurance indemnity if broken into.

6. Network Veka – As a member our fabricator is dedicated to quality , design and service and is monitored by Veka

7. Glazing – A wide choice of glazing low E options with triple glazing now available in various Low E combinations to A rating and above.



Veka Halo conservatory glazed roofs and tiled roof options
We have a wide range of roof options to compliment your Veka Halo profile window frames and doors. All roof options are colour matched and from the best manufactureres around, such as :
Ultraframe, Wendland and Evolution .
See our increasingly popular insulated tiled roof option with Guardian and Supalite below .
Veka halo colours and woodgrains
All of our Veka's diy and professional conservatory systems are available in a range of colours and woodgrains including light oak, light oak (outside) on white (inside), rosewood and rosewood (outside) on white (inside).
Popular conservatory styles
click on photos for more info
Glass or Polycarbonate Roof?
Our conservatory roofs are available with 25mm or 35mm polycarbonate in bronze, opal, clear, opal and bronze or heatguard. 24mm double glazed options are Celsius Clear, Celsius 1 and Celsius Elite. Alternatives are Pilkington K and Pilkington Activ double glazed units.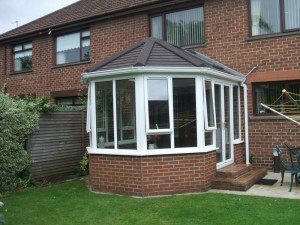 Tiled conservatory roof options
Guardian's tiled conservatory roof is considered to be one of the most established and well developed tiled conservatory warm roof solutions alongside our Supalite , UltraRoof 380 and LivinRoof options accessed on the side menu - all are permanent lightweight complete tiled , slated or solid roof options for your new conservatory build . With U values at around 0.16u they out perform the latest performance glass with, on average, 5 times better insulation . it is well worth considering these as a first choice if you want all year round comfort.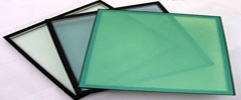 Low E Glazing Options
It is difficult these days to ignore the benefits of low emmission glazing for a well designed and practical conservatory for all year round use - visit our glazing page ( click photo ) to see the benefits and consider the relative low cost of a well insulated conservatory.
Veka extended colour range options
We can also offer the Veka full range of colours and coloured woodgrain finishes for your bespoke conservatory option if required.
Veka Orangeries
We can supply an orangery incorporating Veka windows and doors including a range of orangery roof options from Ultraframe, Wendland, Global and Evolution.
......Lantern orangeries ..... Lightweight orangeries
Popular orangery styles
| | | |
| --- | --- | --- |
| Single Hipped Edwardian | Double Hipped Edwardian | Double Hipped Lantern Type |
Durabase steel bases
We also supply Durabase steel bases and real brick faced modular wall systems to compliment and speed up your diy conservatory fit. Please access our Durabase dedicated page . with installation video
Ask for a free Veka Halo conservatory online quick quote - it only takes a few seconds to fill in our request and we will send your quote by email - or give us a ring on 01452226290 to discuss your project in more detail.
We can also supply and fit it for you in areas such as Gloucester, Cheltenham , Tewkesbury , Bristol . For other areas please ask.