---
The Best Diy Build Kits Supplied Throughout Ipswich and Suffolk
---
The Diy Conservatory Shop Ltd is an established online retailer supplying England , Scotland and Ireland, with a large range of diy conservatories, orangeries, porches, prefabricated house extensions, roof kits and lots more. Perfect for your diy design and build projects, whether a diy enthusiast or professional builder. Our diy and professional build systems are considered to be an extensive range of the best, as well as easiest to install made to measure systems available throughout Ipswich and Suffolk.
---
Some of Our Popular best buys
---
Conservatories
Veka Halo & Wendland Diy Upvc Conservatories
German build quality and our most competatively priced system
More Details
Porches
Veka Halo Diy Porches - Popular and the Best
German quality again and easy fit diy upvc frame system
more details
Extensions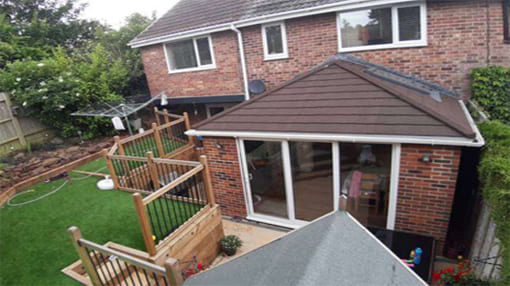 Tiled & Flat Roof House Extension System
A substantial steel and aluminium fabrication full extension system
More details
Tiled Roofs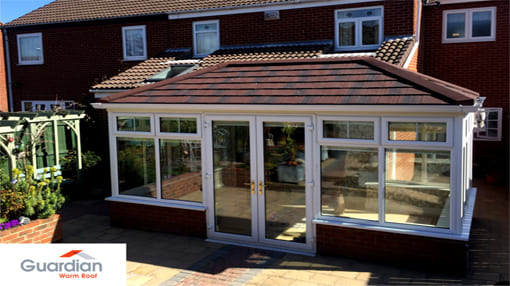 Guardian Conservatory Tiled Roof Replacements
The first and our most popular tiled conservatory roof at low prices
more details
---
All online retailers are not the same
---
We believe it is important for you to contact us early in your project. We know you will be impressed by how much good advise and help we can give you, to make sure your purchase is the right choice and well designed from the start.
---
8 Good Reasons to buy Our Diy systems
---
Our low overheads - so hard to beat prices
The best diy systems available - updated regularly
10 years up to 20 year guarantees for peace of mind
We help you throughout your build as well as your purchase
Home visits possible in local areas - other areas by appointment
Free design and quotation service throughout your project
35 years of design and build knowledge for you to call on
Free delivery on all products throughout the UK
Why take second best ?- It does not cost the earth to buy quality due to our purchasing power with suppliers. Buy the best systems on the market from us for the lowest prices guaranteed. Access all of our ranges on the left menu. We supply roof systems from : Ultraframe, Evolution, Dualframe, DCS2000, Wendland, Atlas. Windows / Doors from : Veka Halo, Kommerling, Rehau. Aluminium Windows / Doors from : Aluk Beaufort and Smart. Tiled and Solid Roofs from : Guardian ,Supalite , UltraRoof 380, DCS4000, DCS2000, Ultraframe LivinRoof. Finally Steel Bases and Prefabricated Walls from Durabase and Durabase Plus.
Exciting times with lots of new prefabricated room ideas and established popular upgrades - Have a closer look at our Guardian , Supalite and DCS4000 tiled roof kits for retrofits or new build extensions and conservatories. Metrotile , Extralite or Tapco Slate tile options cover most requirements. Tiled Roofs have Superb insulation properties (0.18u is typical or 6 times better than Low E glass ) as well as excellent sound and sun protection compared to glass. We supply tiled roofs as a diy kit, or supply & Fit in a number of areas with our Guardian roof. consider our full prefabricated home extension systems, providing a viable long term alternative to conventional extension builds . Garden offices are a new and popular diy build also.
The best build systems - low prices guaranteed - Prices start from about £2000.00 for a Lean To conservatory, and £990.00 for a Steel base. For further advise on our latest offers for our house extensions, conservatories, orangeries, and other build kits please give us a ring.
35 years of expertise, so lean on us - Our free and quick online professional design and quotation service is available for all of our diy and trade customer kit enquiries, throughout the UK and Ireland. Click on our free quote service on the top menu to see how competative we are.
Available 7 days a week - With our extensive design and build expertise ( over 35 years) for conservatories, orangeries and house extensions - We will take care of you throughout your design and build project, from design through to completion - without charge.
After recieving our free online quote - We can visit to discuss and show you our build systems in more detail, as well as survey your property for : house extensions, conservatories, orangeries and tiled conservatory roofs . This service covers surrounding areas to our company base in Highnam , Gloucestershire as a matter of course such as : Cheltenham , Gloucester Tewkesbury , etc . Other areas of the country are also covered , by appointment, so please ask. We will also visit to make sure your diy build kit will fit before ordering if required.
We provide an online free quick quote service for all of the systems we supply in Ipswich and Suffolk, accessed on the top menu. If you need to discuss your project in more detail first, then ring us on 01452226290, or email us on our contact page enquiry form, again accessed on the top menu.
All Areas of Ipswich and Suffolk are covered by our online quote, design and supply to your door service including :
Ipswich | Bury St. Edmunds | Lowestoft | Felixstowe | Sudbury | Haverhill | Bungay