We have an impressive range of the best diy orangery roof kits available, as well as door and window systems and steel basesand modular walls to make up a complete orangery if required, let us know what combination you prefer. Our large range of window and doors as well as roof lanterns are available in upvc or aluminium, so you are spoilt for choice, especially with our low price guarantee ! - Check out our 4 orangery options below.
Ultraframe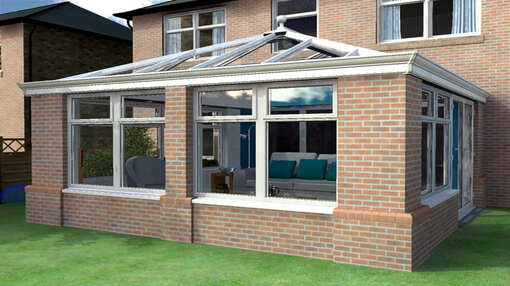 Ultraframe LivinRoom and LivinRoof diy orangery systems
Established lightweight orangery systems with that mimic a flat roof orangery look - but not the cost
More Details
Evolution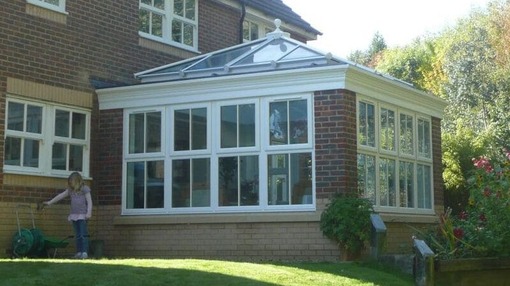 Evolution IX250 Diy aluminium roof system
Evolution is our more traditional flat roof and lantern -but still a lightweight aluminium roof solution
More Details
DCS3000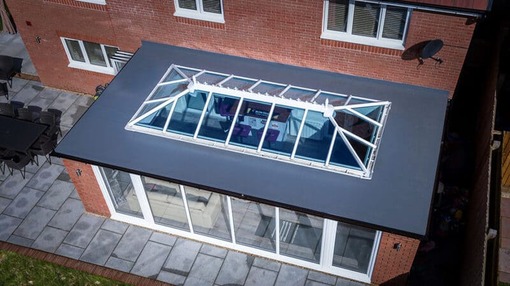 DCS3000 Diy Orangery roof with lantern or skylight
A new composite lightweight slimline flat roof and lantern alternative to wood and aluminium
More Details
DCS6000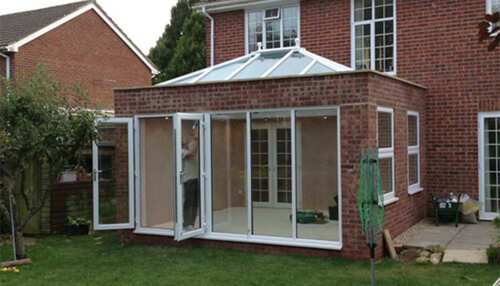 DCS6000 An adaptable Diy flat roof and lantern system
DCS6000 Spaceframe orangery roof is a fully welded lightweight aluminium spaceframe structure
More Details
We are dedicated to offering the best choice of diy orangery systems available at the best prices. We never considered the option to sell just one orangery system like all of our competitors, because we believe one orangery roof system does not always offer what our customers require.
Save a substantial amount of money : We are often much cheaper for your orangery build compared to using supply and fit companies locally or nationally.
Top companies : Buy a better orangery specification and build quality from us from specialist large fabricators compared to using local companies - especially if they are building their own untested designs without building regs approval from green timber etc .
Better choice :Take advantage of our expertise to choose whatever orangery roof and frame systems suit your build - whether upvc or aluminium in any colour or a large choice of woodgrains, rather than the often limited choice available from local companies who stick to one supplier.
Better built: Our orangery systems have years of design and technology input from the best companies such as Ultraframe and IX250, to present well thought out designs. that look good and stand the test of time - rather than often mackled together green timber and roof materials that have short lifespans, often without calculations and any long term track record.
Better design : free professional design service with up to date expertise to make sure you receive the right orangery kit with the right specification - rather than, often out of date advise from sales motivated companies that provide 'one design fits all' options and limited Low E glazing choices or advise No high pressure sales techniques and price drop tactics : often used by companies who visit your home to get you to sign before checking what orangery you are going to buy, or what quality.
Quick Delivery : Deliveries are possible within 4 weeks or less if you are working to a tight deadline and need to fit in with the builders or your availability.
We are available: 7 days a week from 9.00am till 7.00pm - important when assembling your orangery during weekends and evenings.
Free Design : Save on professional draughting costs if building or planning permission is not needed - as we can provide an orangery design , plan and instructions for you or your builder to work to.
We provide an online free quick quote service for all of our ranges accessed on the top menu. If you need to discuss your orangery project in more detail then ring us on 01452226290, or email us on our contact page enquiry form, again accessed on the top menu.